The result of Iraq's election is expected to be very close with just one or two seats separating the coalitions of Iraqi Prime Minister, Nuri al-Maliki, and his challenger Iyad Allawi. The final results are due to be announced on Friday.
In the overall tally with 95 percent of the votes counted, al-Maliki's coalition narrowly trails Allawi's bloc.
The country's Independent High Electoral Commission chief says it's expecting to sort through dozens of outstanding electoral complaints by the end of Friday.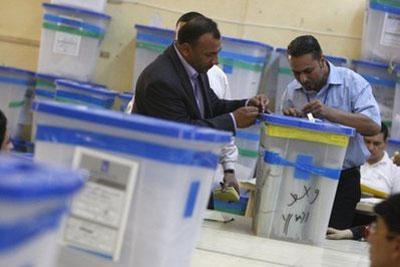 Iraqi staffers at the electoral counting and sorting center in
Baghdad. The final results from Iraq's March 7 parliamentary
polls will be published on March 26, according to the the
spokesman for the country's election commission.
(AFP/File/Ahmad al-Rubaye)