Coming to China without visiting the Great Wall is like going to Egypt and missing the pyramids. It's like not really visiting the ancient civilization.
So, if you're already here, don't miss the chance to see some part of this ancient wonder of the world. One place you might consider is at the western end of the immense fortification.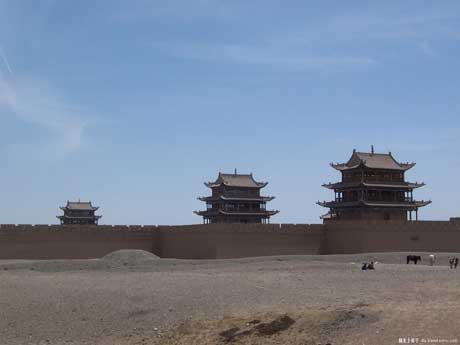 Great Wall Museum at the Jiayuguan Pass
That's where you'll find the Great Wall Museum at the Jiayuguan Pass in Gansu province. On today's China Cool, let's take a look at what the museum has to offer.
Built in the ancient castle style, the Great Wall Museum covers an area of 12,300 square meters. The seven exhibition halls present relics covering virtually every aspect of the ancient site.
Among them are artifacts unearthed near different sections of the Great Wall, historical documents about its construction and maintenance, as well as old and new artworks inspired by the Great Wall.
The exterior of the museum building resembles a section of the Great Wall. And the exhibition halls were arranged to echo the different functions of the structure, such as defense, signaling, and transportation.
The Great Wall Museum is China's first facility dedicated to the history and culture of the fortification. A thorough timeline is presented here, covering the construction of the Great Wall during the Eastern Zhou Dynasty, the Qin and Han Dynasties, the Liao and Jin Dynasties, and the Ming Dynasty.
In addition to relics, there are ample amounts of graphics and research documents on the subject. Visitors can have a full understanding of the Great Wall with a single tour. Over the years, the museum has earned its reputation as a textbook on the Great Wall.
The museum also features several long-running exhibitions. Among them are the Exhibition of Ancient Chinese Weaponry, the Works of Traditional Painting and Calligraphy, and the Earliest Photographs of the Great Wall.
A place of honor was given to the World Heritage certificate from UNESCO. Also featured are photographs of heads of state who have visited the Great Wall.
Editor:Liu Fang |Source: CCTV.com