In a tranquil corner of the former French Concession area of Shanghai is the largest existing cluster of historic Shikumen style houses. Since 2008, they have been undergoing a major restoration.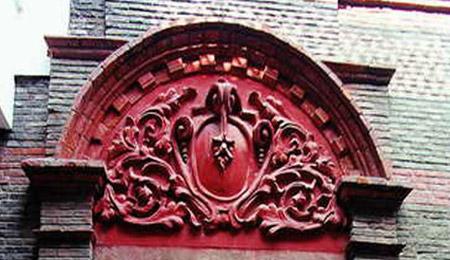 Shikumen --"stone gate". Shikumen, or "stone gate", is an ancient form of
residence found in Shanghai. Shikumen buildings can be traced back to the
19th century.
The Jianyeli residential neighborhood has nearly 200 eighty-year-old houses of this hybrid Western and Chinese style and the restoration project has brought more than construction noise to local residents.
"I read in the newspaper that after completion, these houses will sell for 130,000 yuan ($19,039) per square meter," says 60-year-old resident Sun Zhangmu, who lives next door to the Jianyeli neighborhood.
"People who used to live here can no longer afford to do so," he says. "With this new wealth and foreign residents, it's not going to be the same Jianyeli - at least not the one we're familiar with," he adds.
Famous for its rich street life, street food and open-air markets, Shikumen neighborhoods had long reflected traditional community life in the city. In the early 20th century, up to 80 percent of the city's population lived in these two or three-story townhouses with an inner courtyard protected by a high brick wall.
Today only a few neighborhoods, such as Xintiandi and Tianzifang had some Shikumen houses protected before they were redeveloped into a bar area, art zone and residential area.
Sun says it is a shame to see these old-style houses are disappearing.