PATNA, India, May 11 (Xinhua) -- Microsoft chief Bill Gates will adopt a backward village in Bihar, northern India, during his day-long visit to the state Wednesday, officials said here Tuesday.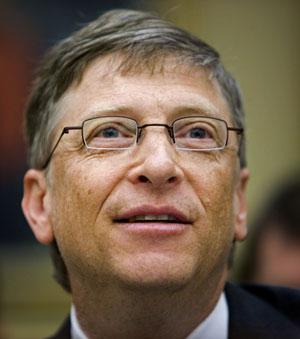 Chairman of Microsoft Corporation Bill Gates testifies
at the House Science and Technology Committee on Capitol
Hill in Washington, DC in this March 12, 2008 file photo.
(Xinhua Photo)
District Superintendent of Police Sudhanshu Kumar said that Gates would adopt Gularia village in Khagaria, about 170 km from here, and help improve the socio-economic condition of the people.
Gates, accompanied by the officials of the Bill and Melinda Gates Foundation, will visit the state for the first time.
At present, the village, comprising mainly Mahadalits (low caste people), does not have even basic civic amenities like running water, electricity, schools and health centers.
Gates is also scheduled to meet Bihar Chief Minister Nitish Kumar in the state capital here to discuss development issues and changes taking place for the poor.
Editor:Zheng Limin |Source: Xinhua