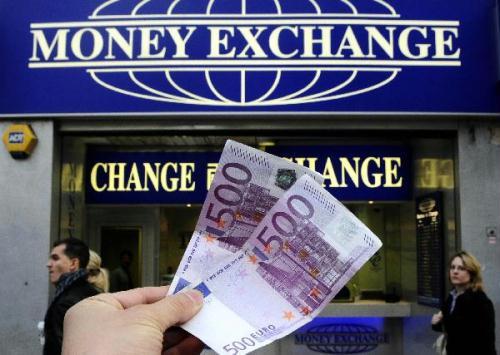 Photo taken in London, capital of Britain, on May 13, 2010, shows two 500 euro
banknotes. British money exchange offices have stopped selling 500 euro banknotes
after police discovered the super-large denomination notes were being used almost
exclusively by criminals, officials said on Thursday. Tourists and other legitimate
customers will not be affected and the 500 euro note remains legal.
Related stories