LOS ANGELES, May 16 (Xinhua) -- "Iron Man 2" from Paramount winds off its second week of run in North America box office as the performer at the top, holding off Oscar-winner Russell Crowe's "Robin Hood" with a haul of 53 million U.S. dollars, the North America box office authority said on Sunday.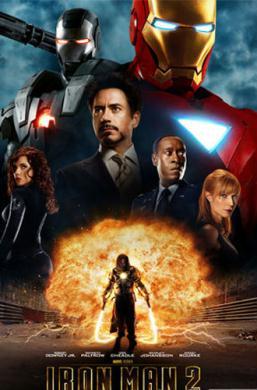 Poster of "Iron Man 2" (File Photo)
The sequel based on Marvel Comis characters is on track to take its two-week harvest to 212.2 million U.S. dollars, the authority said basing itself on projected statistics.
As the fifth collaboration between Russell Crowe and director Ridley Scott, Universal's "Robin Hood" opened to an estimated 37.1 million U.S. dollars weekend take in the United States and Canada, falling well below forecasts of an opening in the 40 million to 45 million U.S. dollars range.
Crowe stars as the 13th century legendary archer whose exploits have endured in popular mythology and ignited the imagination of those who share his spirit of adventure and righteousness. The action drama, which costs at least 155 million U.S. dollars to make, has received middling reviews.