NEW YORK, May 17 (Xinhua) -- The euro rebounded back higher against the dollar after dipping to four-year lows on Monday, sending the U.S. stocks on a V-shape swing to higher closing.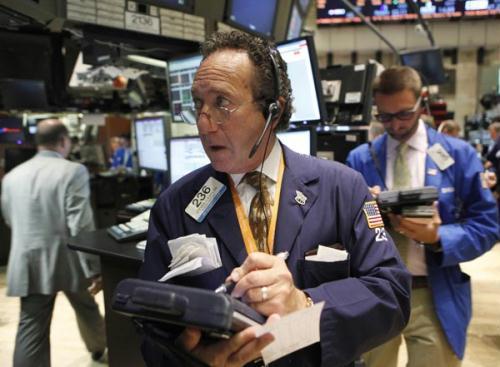 Trader Steven Kaplan works on the floor of the New York Stock Exchange May 17,
2010. (Xinhua/Reuters Photo)
As of market closing, the Dow Jones industrial average rose 5. 67, or 0.05 percent, to 10,625.83. The Standard & Poor's 500 index added 1.26, or 0.11 percent, to 1,136.94 and the Nasdaq gained 7. 38, or 0.31 percent, to 2,354.23.
The euro pared early losses and gained against the greenback in late afternoon trading. A rally in technology shares also helped to lift the big board.
Stocks tumbled more than 1.5 percent earlier as the euro slipped to four-year lows amid worries about the European economy. Investors worried that the unprecedented European rescue package would not be enough to defuse the continent's crisis over high levels of government debt.