BEIJING, May 20(Xinhuanet) -- Troy, Atlantis and Babylon are all mysterious, fabulous cities which seemed to only exist in the writings of ancient history or folk tales. According to the legend, most of those metropolises possessed marvelous palace, prosperous markets and exhaustless treasures.
Except for historians and archeologists, writers and film-makers show special preference to those riddling cities too. They have created all sorts of art works on the base of the lost cities. For instance, Homer's epics and Hollywood blockbuster "Troy".
Unfortunately, we can't get a peek at the flourishing scenes of the day -- they were destroyed by war, abandoned by famine and diseases, or swallowed up by the sea.
Besides, the existence of some cities even can't be proved. However, archeologists still discovered other cities' relics which were inscribed with historical traces.
British newspaper Telegraph has released a list of 10 world's most-famous "lost cities" which still leaves traces on the earth. Let's start our global cruise to visit them.
1. Troy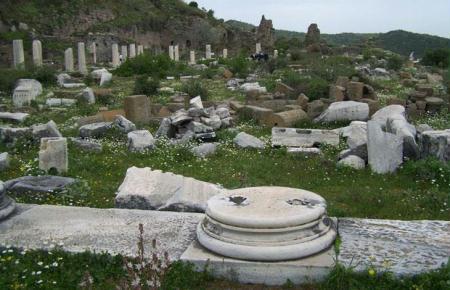 Troy (Photo Source: huanqiu.com)
Remnants of this fabled city were discovered in the 19th century in Anatolia, Turkey. Legend has it that Greeks conquered and then burnt the whole city to the ground.
Archeologists found the wall at the height of 6.1m on an ancient mound at Hisarlik, and also evidences which could prove that there were once nine cities at the site -- one of them might be Troy.
2. Babylon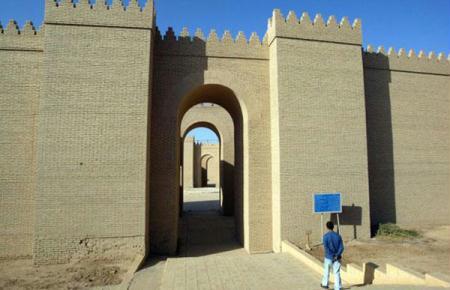 Babylon (Photo Source: huanqiu.com)
The Hanging Gardens of Babylon is the world-renowned symbol of this once-mighty kingdom. Although never viewing its magnificence with his own eyes, famed historian Herodotus still wrote it into the chronicles.
The mud-brick walls of the city were discovered in the 19th century, however, merely leaving ruins of the northern palace. Large chunks of the city's Ishtar Gate are collected by the Pergamon Museum in Berlin.