SAN FRANCISCO, June 7 (Xinhua) -- Apple Inc. on Monday unveiled the latest model of iPhone which is thinner and has new features such as better display and a front-facing camera.
Steve Jobs, Apple's chief executive officer (CEO), provided details of the new iPhone 4 in a keynote address at the company's annual Worldwide Developers Conference held in San Francisco.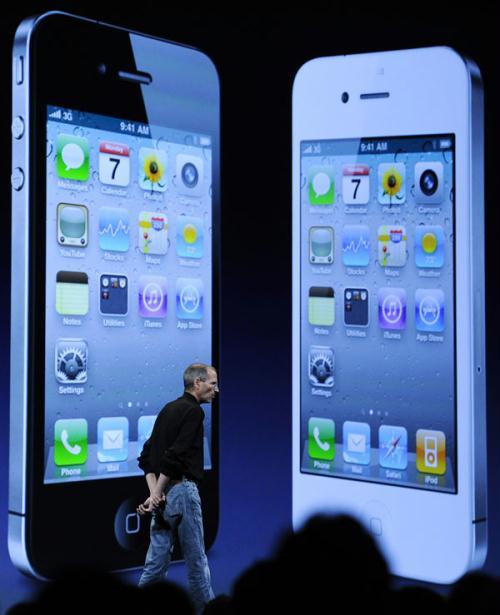 Apple CEO Steve Jobs demonstrates the new iPhone 4 during the Apple Worldwide
Developers Conference in San Francisco, California, the United States, June 7,
2010. (Xinhua/Qi Heng)
"We're going to take the biggest leap since the original iPhone, " Jobs said, adding that the next generation of iPhone includes more than 100 new features.
Only 9.3 millimeters thick, the iPhone 4 is about 24 percent thinner than the previous iPhone 3GS, according to Jobs.
Featuring a new design of glass and stainless steel, the handset is touted by Apple as the "thinnest smartphone in the world."
The 3.5-inch Retina display of the new phone has 326 pixels per inch, four times as many pixels as the iPhone 3GS and 78 percent of the pixels on Apple's recently-launched iPad tablet computer.
In addition to a 5-megapixel camera with LED flash on the back, the iPhone 4 is equipped with a camera on the front and can allow users to make video calling through a feature named FaceTime.