Dining out in the evening can be an expensive affair in Shanghai. But a large number of the city's eateries have lunch deals that offer dishes from the a la carte menu for a fraction of the price. The Global Times went in search of the best-value lunches around.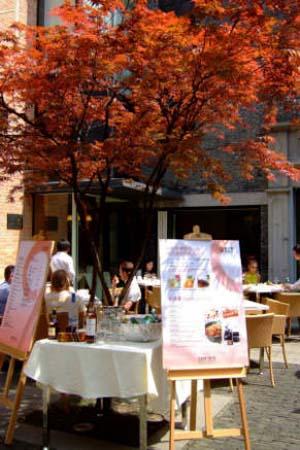 Lunch can be a time for bargains. Photo: IC
Bargain buffet for 66 yuan
No it's not a misprint. The all-you-can-eat buffet at the Taiwan Food Plaza really is only 66 yuan ($9.67). And that's with a choice of 168 dishes and drinks thrown in for free, including imported Taiwanese beer.
The Yan'an Road West plaza is still in its soft opening phase, but already features a wealth of dishes including the island's famous oyster omelet, deep fried squid ball (a favorite among Shanghai girls), deep fried crispy seafood, gluten sausages, and small pork sausage with peanut and Chinese coriander. Taiwan's famous freshly squeezed fruit juices and puddings are also available.
The interior has the feel of a typical Taiwanese night market complete with hanging red lanterns and food vendors arranged by Taiwan's regional cuisines. As this is basically an open-plan food market, there is no non-smoking area to speak of, and the seating (for 200 people) is rather cramped.
Add: Building 4, 2789 Yan'an Road West, close to Hongxu Road
Tel: 6262 7300
Lunch Hour: from 11 am to 2 pm