JOHANNESBURG, June 25 (Xinhua) -- Portugal coach Carlos Queiroz said on Thursday that Chelsea midfielder Deco will miss Portugal's final Group G match against Brazil on Friday.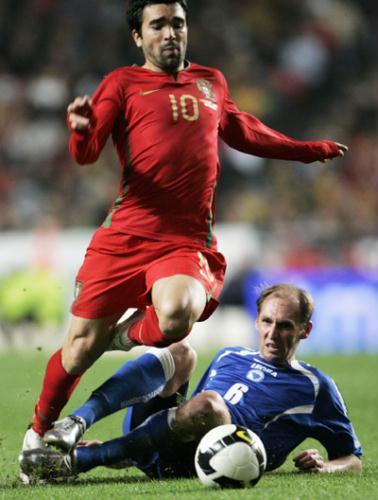 Portugal's Deco (L) goes over Bosnia's Elvir Rahimic during
their World Cup 2010 playoff qualifying soccer match at the
Estadio da Luz stadium in Lisbon, November 14, 2009.
(Xinhua/Reuters File Photo)
The Brazil-born player already missed Portugal's 7-0 rout of DPR Korea on Monday due to a left hip injury sustained in training.
Queiroz confirmed that Deco would also sit out the game against the country of his birth.
Editor:Jin Lin |Source: Xinhua