Some things just need a mother's touch.
When Randee the baby orangutan got a splinter, his mother Deedee knew there was only one way to soothe his pain.
She scooped up her little boy in her arms, held him close and tenderly kissed his sore finger.
Randee had been playing in a pile of pine straw at Lowry Park Zoo in Florida when he cried out in distress.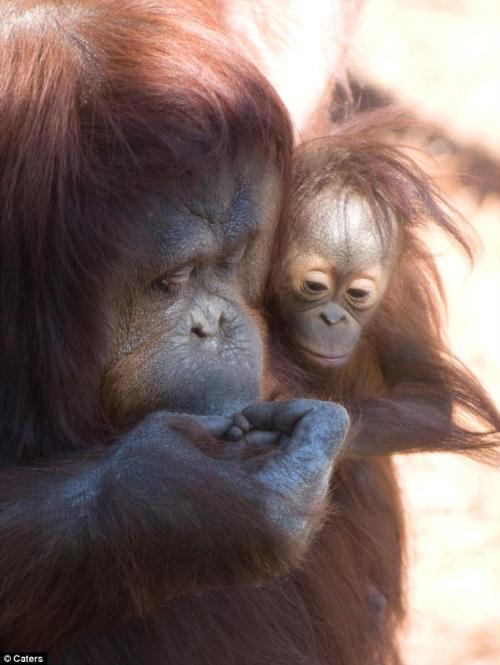 Mother's love: Mum Deedee kisses Randee the baby orangutan better after getting a
splinter in his finger