WASHINGTON, June 30 (Xinhua) -- The U.S. House of Representatives Wednesday approved a historic overhaul of financial regulations, bringing Congress closer to passing it before July 4.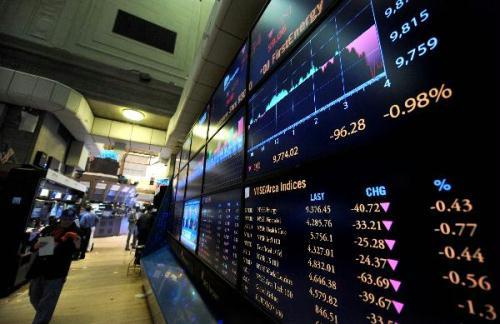 The index is seen on a screen in the New York Stock Exchange in New York, the United States,
June 30, 2010. Wall Street fell on Wednesday as mixed data stirred investors' concerns on
economic growth outlook.(Xinhua/Shen Hong)
The landmark bill, which was voted at 237-192, now is left for the Senate. The Senate was expected to take up the measure after the week-long Independence Day recess. If the bill passes the Senate, it will be sent to President Obama to sign into law.
"The party is over, no longer again will recklessness on Wall Street cause joblessness on Main Street," Democratic House Speaker Nancy Pelosi said shortly before the vote.
"No longer will the risky behavior of the few threaten the financial stability of our families, our businesses and our economy as a whole," she said.
President Barack Obama on Wednesday welcomed the House of Representatives' approval of the bill, saying it was a victory in the fight against irresponsibility on Wall Street.
"It will make our financial system more transparent, so that complex transactions that escaped scrutiny in the past will now be done in the light of day," he said in a statement.
He said earlier Wednesday that the financial reform "will protect our economy from the recklessness and irresponsibility of a few." It will protect consumers against the unfair practices of credit card companies and mortgage lenders and ensures taxpayers are never again on the hook for Wall Street's mistakes.
The over 2,000 pages legislation, the most ambitious rewrite of financial regulations since the Great Depression in 1930s, aims to curb Wall Street's high-risk practices blamed for the global economic meltdown of 2008, solve the systemic risk of the "too big to fail" problem among financial firms, and create a consumer protection agency to better protect Americans.