BEIJING, July 1 (Xinhuanet) -- It's an amusing fantasy to believe that somewhere in the hulking caravans traversing the Silk Road, that ancient network connecting China to the Middle East and Europe, a single piece of cheese was slyly hitching a ride amidst the piles of fabrics, gems and spices that otherwise comprised the bulk of that era's transcontinental trade.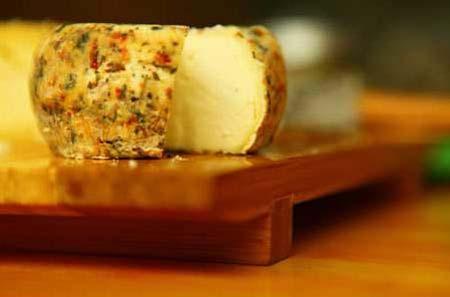 Liu Yang brings artisanal cheese to Beijing. (Photo: Global Times)
Hundreds of years later, Beijing is still a veritable dairy wasteland. In fact, there's only one true artisan of proper French-style cheese operating at enough of a clip to satisfy the increasingly cosmopolitan flavors of the city's dining scene.
Cheese to the Chinese
"One block of cheese weighs about 150 grams, and in one month I can make 800 to 1,000 blocks," Liu Yang, founder and CEO of Le Fromager de Pekin, told me at his small Huilongguan workshop, the setting for a distinctly non-Chinese kind of alchemy that must look like absolute witchcraft to his neighbors. As expected, Liu doesn't count too many native Chinese among his clients, though his stated success rate at converting Chinese people to the epicurean glory of cheese isn't nearly as bad as one might expect.
"I'd say half the Chinese people that come in here like the cheese after they try it," he said. "Chinese people have an entirely different menu, different preferences - but they're increasingly curious about new flavors."
Liu refutes the common misconception that the higher prevalence of lactose intolerance in the Chinese populace leads to discomfort in eating and digesting cheese.
"Actually, cheese has no lactose," he said. "Instead, the issue is fat - at 20 to 40 percent, it's far too fatty for most Chinese."