BEIJING, July 6 (Xinhua) -- Chinese leaders have called for more efforts to develop the country's vast west regions and raise people's standards of living.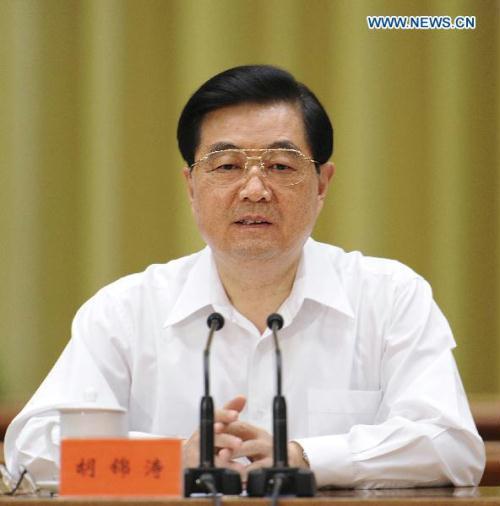 Chinese President Hu Jintao delivers a speech at a work meeting on developing west
China, in Beijing, China, July 5, 2010. (Xinhua/Li Tao)
President Hu Jintao stressed, during a work meeting on Monday and Tuesday in Beijing, the importance of developing the country's west, saying it is a major task for the country to build a moderately prosperous society and is in the interests of people from all ethnic groups in the region.
Hu urged efforts be undertaken to accelerate infrastructure construction, rural development in west China, upgrade the industrial sector and revitalize enterprises and traditional industries with high technology and enhance ecological protection.
He said the government would make unswerving efforts to raise people's livelihoods in the west regions in the next decade, including creating more jobs, and improving education, medical service and social security networks.
He also underscored the importance of ethnic and religious work to maintain harmony in the western regions, where many ethnic minorities that believe in Buddhism, Islam and other religions live.
The Chinese government launched a "West Development" campaign ten years ago in an aim to narrow the gap between the country's coastal east and underdeveloped west.
"Though the West Development drive has scored great achievements, the development gap between eastern and western regions remains broad, and the west is still a conundrum for the country's endeavor in building an overall moderately prosperous society," Hu said.
Related stories