ROME, July 6 (Xinhua) -- With over 15 among parks, public gardens and historical villas, Rome is Europe's second most healthy and "green" city after Oslo, according to a report on Italy's metropolitan areas issued Tuesday.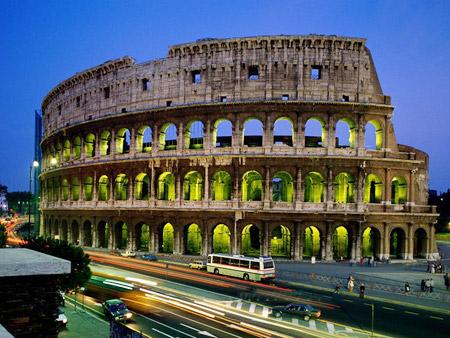 Rome is widely recognised as a world fashion capital. Although not as important
as Milan, Rome is the world's 4th most important center for fashion in the world.
(File photo)
The study, carried out by Rome's Catholic University Health Observatory, estimated that each Roman citizen benefits from 131.7 square meters of green (the city's population amounts to roughly 2.5 million).
However, despite the many green areas scattered across the city, from the center to its outskirts, the capital suffers from an elevated rate of pollution due to the dense circulation of scooters and motorbikes, for which Rome is second only to Mumbai.
The report highlighted a new trend: the increase in the use of the so-called "mini-cars," lower in motor and power horses and designed primarily for minors. Mini-cars can be driven without a license, recently triggering a high number of road accidents.
The problem with the elevated number of scooters lies in the lack of an adequate public transport network. There are just two underground railways running beneath Rome and few public parking areas for commuters who wish to leave their vehicles and jump on buses to get to work.
The report analyzed a total of 98 metropolitan areas ( corresponding to the city and its province). Just seven, all concentrated in the north, were found to be "healthy" with a good life quality and living expectations: other than Rome also Bologna, Florence, Venice, Genoa, Milan and Turin.
The Catholic University Health Observatory's report is the first edition of a recently launched initiative aimed at monitoring the health state of Italian towns through five main criteria: environment, health services, transport, citizen participation and communication.
Editor:Yang Jie |Source: Xinhua