Full of elegantly decadent charm, the compact, cozy Portuguese capital is an ideal place to explore on a weekend getaway.
Soothing breezes from the river Tagus make even the sunniest summer day bearable for walking, while Lisbon's very own natural light playing on the rich texture of old stucco walls can provide some unforgettable snapshots, especially at sunset.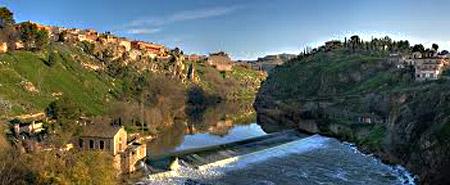 The River Tagus flowing through Toledo, Spain.
Remember that Lisbon is known as the City of the Seven Hills, which are quite steep, and many streets are paved with cobblestones so choose your footwear wisely.
Local correspondents help you get the most out of a stay in this capital city that has a warm yesteryear feel to it:
FRIDAY
5 p.m. - Start your trip at one of the city's highest points, the viewpoint at the top of the Edward VII Park that offers a commanding view of most of Lisbon you want to see, including the ancient Sao Jorge Castle and the Tagus.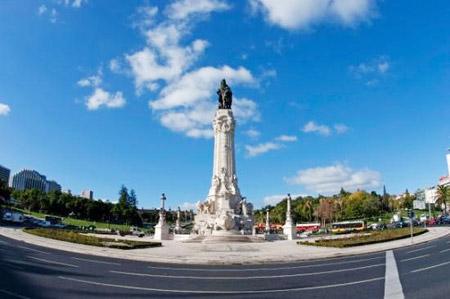 This leisure centre has been serving the community since the 1960s.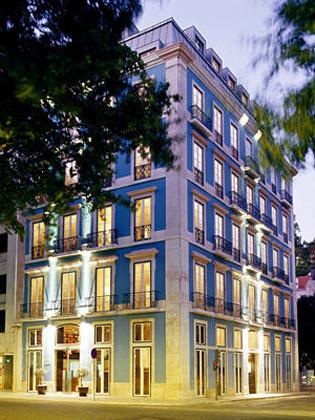 Superbly located in the historic centre of Lisbon, the
Heritage Av Liberdade is a small luxury boutique hotel
making a perfect place to unwind in style, luxury and
old-world elegance.
Have a coffee by the park's lake and stroll down the park's walkways past greenhouses with exotic plants down to the Marquis of Pombal square with an imposing statue of the statesman who rebuilt Lisbon after the Great Earthquake of 1755.
Hit the Avenida Liberdade thoroughfare's tree-shaded promenade paved with elaborate designs in black and white stones, or choose the broad sidewalks lined with expensive boutiques and numerous, enticingly-smelling pastry shops and cafes.
6:30 p.m. - On the right-hand side where the boulevard meets the vast Restauradores Square, take a turn at Calcada da Gloria and catch one of Lisbon's elevadores -- a cross between a tram and funicular with a bulky lower end to eliminate leaning.
This functioning museum piece will take you up a very steep street to the quiet Sao Pedro de Alcantara belvedere and a tiny terraced park, complete with a waterfall and a wine bar.
7 p.m. - Enjoy the view and a glass of chilled, lightly sparkling "vinho verde" young wine with a "bolinho de bacalhau" codfish croquette.
7:30 p.m. - Up the main street, visit the Principe Real square with a century-old cedar tree that hides a dozen benches in its mighty shade. Straight narrow side streets lead toward the Tagus and offer some of Lisbon's most picturesque views.
8 p.m. - Walk down to the posh Garett street with its expensive shops. Visit the Art Deco "A Brasileira" cafe, once frequented by poet Fernando Pessoa, whose bronze statue in his trademark fedora hat sits at a table on the sidewalk.
9 p.m. - Dine at Royale Cafe (Largo Rafael Bordalo Pinheiro, 29 here), inside or in its cozy patio. Try octopus with "punched" potatoes or "Spiritual Codfish" with a white wine from the Ribatejo region.
After 10 p.m. - Check out the nightlife in the Bairro Alto (Upper Town) next door where dilapidated buildings house dozens of bars with live music, discos and modern art stores. The reveling switches into high gear around midnight.
Related stories