LOS ANGELES, July 11 (Xinhua) -- Universal Pictures has regained some respects from the movie theaters in the United States and Canada with its latest 3-D animated release "Despicable Me," outshone vampire romance "The Twilight Saga: Eclipse" with a big fanfare while the weekend's another releases opened to third place.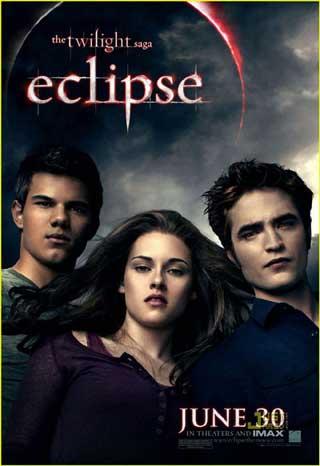 (Photo: chinadaily.com.cn)
Following the trail of "Shrek Forever After" and "Toy Story 3" as the third major 3-D computer-animated movie of the summer, " Despicable Me" which represents the inaugural entry into the genre by Universal, opened at 3,475 theaters and is expected to gross 60 million U.S. dollars in sales receipts, beat "Eclipse" to stay on top of the summer derby, the North America box office authority said according to projected weekend statistics.
Dealing with a bizarre world of Gru, a "super villain" whose plans to pull off the biggest heist of all time are complicated when three orphaned girls come into his life, "Despicable Me" gives full play to its first-rate story-telling and coupled with the vocal talents of Steve Carell and others. For Universal Pictures, this is a huge relief as the studio has been plagued by a bad run of lackluster films recently.
The Universal has gone all out to promote the quirky film in an advertising blitz. A massive army of Gru's small yellow Minions have cropped up on everything from billboards to bench ads to TV shows like "Last Comic Standing." This has yielded a good word-of- mouth, and helped to win over potential audience who were originally likely to watch other new releases.
"The Twilight Saga: Eclipse" was relegated to second place with a projected 33.4 million dollars for a total of 237 million dollars in 12 days. However, this is evident that the young fans- orientated romance still has sway with the young generation.
As the third attempt at a 1980s revival so far this summer, following "The Karate Kid" remake and "The A-Team" adaptation, " Predator" from Fox landed in the third place, with 25.3 million dollars.
Opening at 2,669 theaters in North America, the action/ adventure film depicts a group of elite warriors who are hunted by members of a merciless alien race known as Predators. The R-rated film derived its origin from the June 1987 Arnold Schwarzenegger vehicle "Predator, " and analysts predicted that theaters in conservative areas will not book or advertise its R-rated features.
Editor:Liu Fang |Source: Xinhua