TEHRAN, July 15 (Xinhua) -- An Iranian scholar who had gone missing for more than one year told reporters here Thursday he was kidnapped by the CIA and the abduction was part of the U.S. campaign to add political pressures to Iran.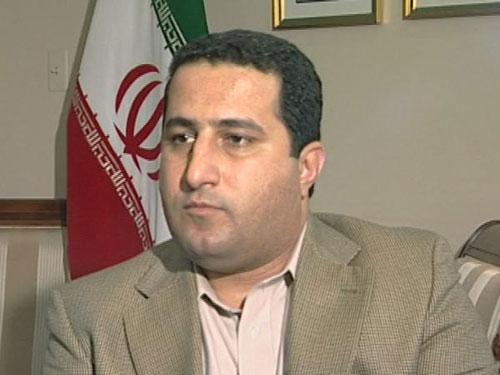 An image grab taken from Iran's state-run English-language Press TV shows Iranian
nuclear scientist Shahram Amiri. (Xinhua/Reuters Photo)
Shahram Amiri, 32, who arrived in Tehran early in the morning, told a news conference that he was abducted by CIA agents when he was on a pilgrimage in Saudi Arabia in June last year.
He said he was then forced to board a military aircraft bound for the United States, where he was interrogated and tortured by U.S. and Israeli agents who wanted classified information about Iran's nuclear projects from him.
"Over there I had to go through physical and mental tortures," said Amiri, who is an employee of the Iranian Atomic Energy Organization, or the IAEO.
But Amiri said he is just a "simple researcher," without any expertise on nuclear technology, or knowledge and access to Iran's nuclear sites.
"I had nothing to do with Natanz and Fordo sites," he added.
"It was a tool the U.S. government brought up for political pressure," Amiri said of his abduction.
Since Amiri's disappearance, Tehran has repeatedly raised the issue with the U.S. government, but has received no response until the Iranian scholar resurfaced Tuesday in the Pakistani embassy in Washington where he was taking refuge and demanded to immediately return to Iran.
The Pakistani embassy represents the Iranian interest section, as Iran and the United States currently have no diplomatic relations.
In response, U.S. Secretary of State Hillary Clinton said the Iranian had been in the United States for some time "of his own free will" and now "he is free to go."
Amiri arrived at Tehran's Imam Khomeini airport early Thursday morning, where he was welcomed by Iran's deputy foreign minister Hassan Ghashghavi along with his family.
The Iranian Foreign Ministry has said it is determined to continue its investigations into Amiri's abduction.
The U.S. government brushed away the abduction allegations, saying the Iranian had defected to Washington and voluntarily provided information on Iran's nuclear projects, but now he changes his mind.
Editor:Zhang Pengfei |Source: Xinhua