Why can't I watch the video while CCTV Live works well?
If the problem you see looks like what is shown in the picture below, updating your flash player to the latest version will solve the problem.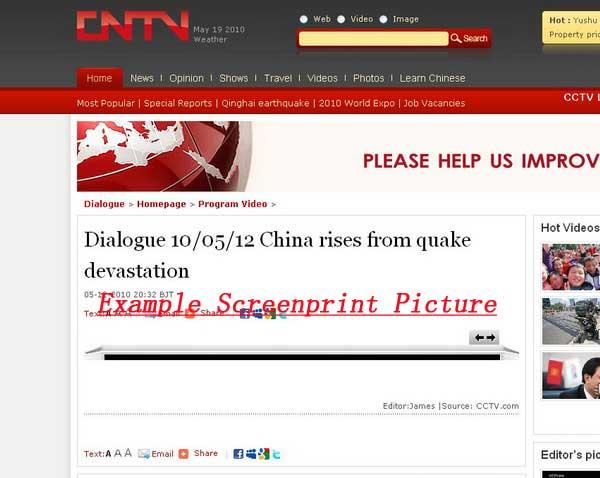 Example screenprint picture
If it still doesn´t work after you update your flashplayer, pls describe the problem in detail and send an email to
kefu@vip.cntv.cn
so we can determine the nature of the problem and find a solution. What web explorer are you using, IE, firefox or any other? What videos can play on your computer? What cannot? Give an example for each so we can know the difference. Pls include a screenprint picture in your email showing the page where the video doesn't play well.
Q: Why can't I find CCTV NEWS (English Channel) on TV? Is it completely replaced by the CCTV9 Documentary (a newly launched channel which speaks Chinese)? How can I get CCTV NEWS back on my TV? 找不到CCTV英语频道了。是不是被新开播的纪录片频道取代了呀?
A: CCTV NEWS (English Channel) is still free on TV. The local TV company may have confused some channels due to the launch of new channels. A new channel search on your TV set may help you get CCTV NEWS back.
Editor:Shi Taoyang |Source: CNTV