WASHINGTON, July 15 (Xinhua) -- U.S. President Barack Obama on Thursday welcomed the stoppage of oil flow into the Gulf of Mexico, saying it's a "positive sign" but still in testing phase.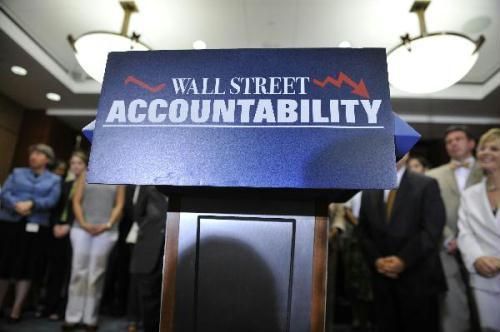 People attend a press conference after a key vote on Wall Street accountability
legislation on Capitol Hill in Washington D.C., capital of the United States,
July 15, 2010. The U.S. Senate voted Thursday to end debate on the historic financial
overhaul, setting the stage for final approval of the landmark legislation. (Xinhua/Zhang Jun)
British oil giant BP said on Thursday that oil has stopped leaking from the blown-out well in the Gulf of Mexico as a result of the new cap the company placed over the leak.
It's the first time for BP to completely contain the months- long leak triggered by the explosion of BP-leased Deepwater Horizon drilling rig off the Louisiana coast in late April.
Related stories
Editor:Jin Lin |Source: Xinhua