HELSINKI, July 19 (Xinhua) -- Nokia Siemens Networks (NSN) said Monday it is buying the majority of Motorola's wireless network infrastructure assets, in a move aiming to improve the NSN's global competitiveness in wireless technology.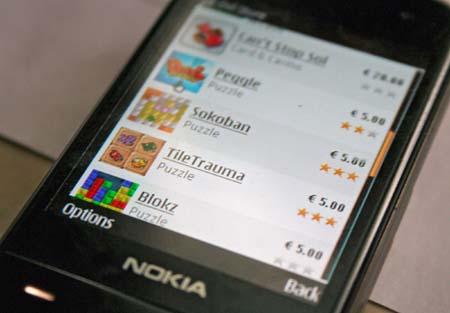 A test version of Nokia's Ovi Store is seen in a picture taken in Helsinki May
14, 2009. (Xinhua/Reuters File Photo)
According to Nokia Siemens Networks, the companies have entered into an agreement under which Nokia Siemens Networks will acquire the majority of Motorola' s wireless network infrastructure assets for USD 1.2 billion in cash. The companies expect to complete closing activities by the end of 2010.
The company believes the move will strengthen NSN' s position worldwide, especially in Japan and The United States. Acquisition to enhance position of Nokia Siemens Networks in key wireless technologies; will give company large global footprint in CDMA.
As part of the transaction, Nokia Siemens Networks expects to gain incumbent relationships with more than 50 operators and to strengthen its position with China Mobile, Clearwire, KDDI, Sprint, Verizon Wireless and Vodafone.
Around 7500 employees will transfer to work under Nokia Siemens Networks. Most of the staff is from research and development plants found in China and the U.S. NSN will now be considered as the world's second largest internet supplier.
Nokia Siemens Networks and Motorola also are exploring a global relationship in the public safety arena. This relationship would combine Motorola's leadership in providing solutions to public safety organizations with Nokia Siemens Networks' commercial LTE solutions.
Related stories
Editor:Yang Jie |Source: Xinhua