A Taiwanese TV presenter had a severe asthma attack live on air after a mosquito flew into her mouth and bit her.
Huang Ching had to be hospitalised after she swallowed the creature, which then got stuck in her windpipe while she was reading the news.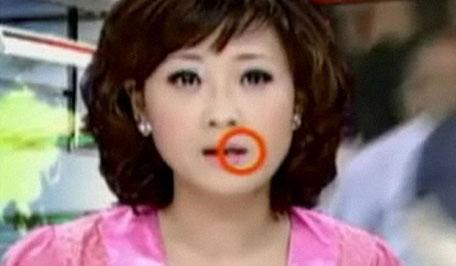 On-air emergency: The mosquito can be seen flying into Huang Ching's mouth
as she's speaking live on air
The brave host continues with the broadcast despite the incident.
But Television Co moved quickly and urgently put on a four-minute advert while it drafted in a replacement presenter to carry on with the broadcast.
The senior anchor was hospitalised for a day after the incident.
'I never expected a mosquito to have such a great power. It really gave me a bad day,' Huang said after recovering.