The National Swimming Center, or Water Cube, will unveil a brand-new water park on August 8. After 10 months' reconstruction at a price of 350 billion yuan, Asia's largest and most advanced water park will provide a favorite holiday destination for citizens.
During the renovations, the Beijing Olympic Memorial Hall was added to the Water Cube to document the support given by compatriots from Hong Kong, Macao and Taiwan as well as overseas Chinese. In addition, close to the water park is a water bar that allows visitors to have a rest in a cheerful atmosphere.
According to the current operation plan, tickets for touring and swimming at the Water remain at 30 and 50 yuan respectively. Water park tickets are sold separately, at 200 yuan for an adult. Visitors with water park tickets are free to visit the Water Cube.
World-class technology gathered in the Water Cube
The Water Cube water park not only gathers many world-class recreational facilities to entertain visitors, like the Wavepool, Tornado and Aqua Loop, but also has an intelligent temperature control system. It can automatically control indoor temperature according to different seasons.
Recreational facilities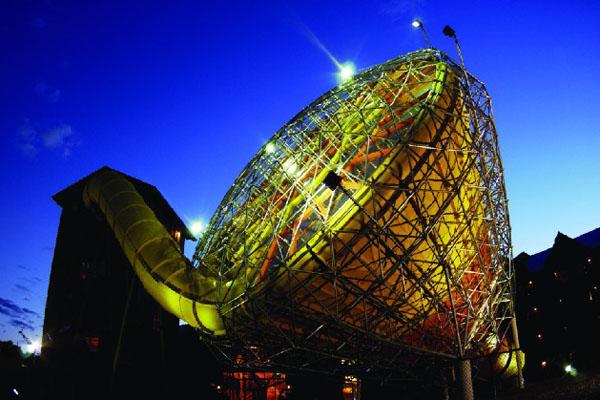 Tornado in Water Cube waterpark
Tornado
Starting from the tallest tower in the water park, family and friends can experience the excitement of this ride together. Visitors zoom down the huge, fully enclosed waterslide, gradually building up speed starting with a thrilling 90-degree turn before heading into a quicker 180-degree turn, then racing down a huge drop into the funnel, only to be taken vertically up the opposite wall and falling back down before dropping into the pool below.
Bulletbowl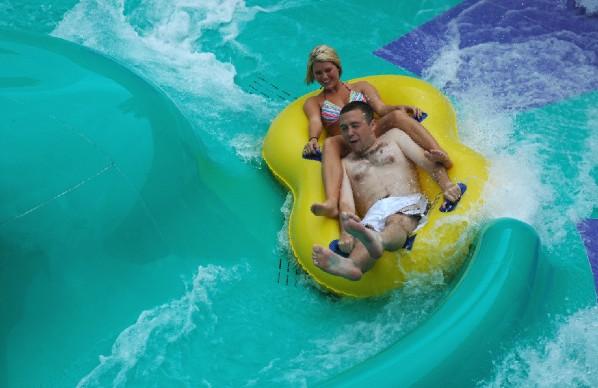 Bulletbowl in brand-new Water Cube waterpark
Starting at the top of the tower, two riders seated in a double tube race down the fully enclosed drop, gathering high speed before entering the bowl horizontally and racing around the edges before being hit by a spray of water that sends riders into the corkscrew exit center core, sending you to the pool below and exiting riders into the Lazy River.
Aqua Loop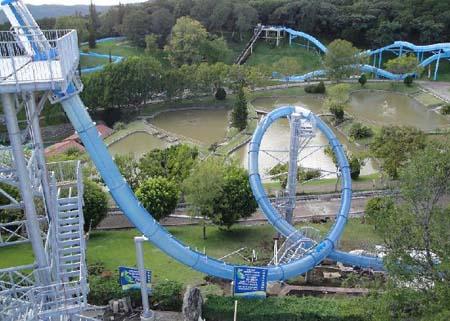 Aqua Loop in brand-new Water Cube waterpark
The anticipation begins the moment riders start climbing the steps of the tower, where they eventually meet the operator and enter a capsule with lights and music inside.
The capsule is the vessel of the trap door within the floor, which thrusts riders forward. Facing forward with looks of anticipation and a view overlooking the Happy Magic Watercube, the excitement builds as riders place their arms across their chest and then wait for the countdown.
Related stories