Entertaining, fun and easy to follow. That's CCTV's new Chinese language-teaching series.
In "Growing up with Chinese" you'll not only learn the language basics, but also explore the cultural background.
Starting on August 2, 2010, you can learn Chinese with Xiao Ming, Lan Lan and Mike. See them growing up with Chinese!
This series will have one hundred episodes, each fifteen minutes in length. The series' aim is to use dramatic skits to teach three hundred of the most commonly spoken Chinese phrases to teenagers. It will be hosted by Charlotte MacInnis, a television host who is known to Chinese audiences as Ai Hua. Charlotte is an American who grew up in China and currently resides in Beijing. In each episode, the target audience will learn three phrases. These three phrases will be introduced through the use of short skits. Each episode will also include a segment that explores a specific aspect of Chinese culture, life, or history. At the end of each episode, the host will answer some of the questions and comments sent in by viewers via the show's website.
Watch "Growing up with Chinese" 访问《成长汉语》栏目页面 >>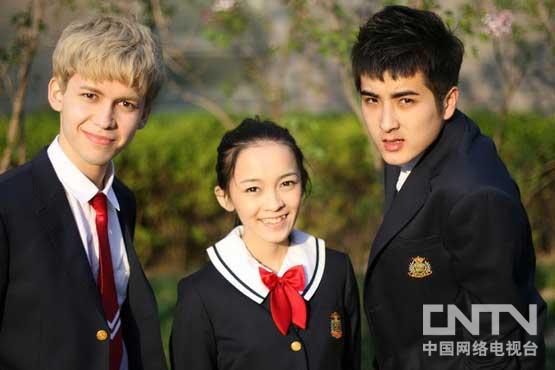 Cast