LONDON, July 27 (Xinhua) -- BP confirmed on Tuesday that its chief executive Tony Hayward would leave his post in October and will be replaced by Bob Dudley, who is currently in charge of clean-up operation in the Gulf of Mexico.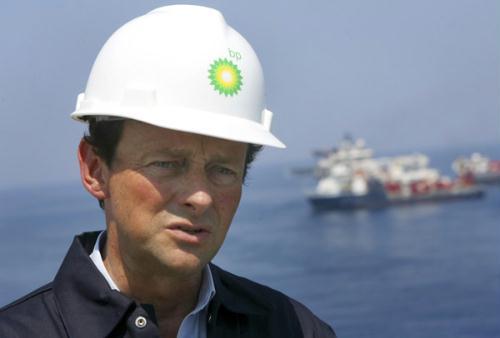 BP CEO Tony Hayward takes a first hand look at the recovery operations aboard the
Discover Enterprise drill ship in the Gulf of Mexico 55 miles (89 km) south of
Venice, Louisiana in this May 28, 2010 file photo. BP Plc's board will discuss the
future of Hayward when it meets on July 26, 2010 to discuss the Gulf of Mexico oil
spill and the firm's second-quarter results, sources familiar with the matter said.(Xinhua/Reuters Photo)
Hayward has been heavily criticized for his handling of the oil leak, and local media reported that Hayward will instead be nominated for the role of non-executive director of Russian joint venture TNK-BP.
Hayward was quoted by the BBC as saying that now oil had stopped spilling from the Macondo well, it was a good time to leave his post.
He said "with the leak now capped, we have reached a significant milestone. This provides a firm basis to reshape the company."
BP Chairman Carl-Henric Svanberg said, "The BP board is deeply saddened to lose a CEO whose success over some three years in driving the performance of the company was so widely deservedly admired."
The oil giant said the charge gave it a loss of 17 billion U.S. dollars between April and June and it would sell off 30 billion dollars of assets.
The White house has stressed that any changes among BP's executives should not alter the company's oil spill obligations.
Spokesman Robert Gibbs said "BP cannot, should not and will not leave the Gulf without meeting its responsibilities to plug the well, to clean up the damage that's been caused and to compensate those that have been damaged."
Meanwhile, BP petrol stations in central London have been shut down by environmental activists. BP said activists stopped the flow of fuel by flipping safety switches on forecourts, then removing them to prevent the petrol stations reopening and about 20 stations had been closed.
Campaign group Greenpeace said the protest was being held to urge Dudley to move away from "his predecessor's obsession with high-risk, environmentally-reckless sources of oil."
Editor:Du Xiaodan |Source: Xinhua