BEIJING, July 29 (Xinhuanet) -- The Shanghai Expo is likely to brace for a visitor flow peak in the next three months as 20 million sold tickets have not been used , Yang Xiaodu, a top official of the Shanghai Municipality, said Wednesday.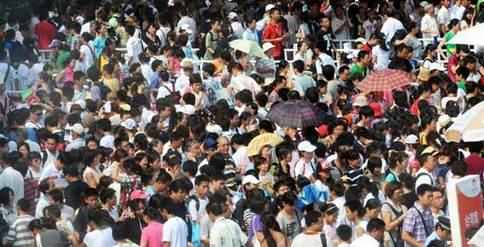 Visitors flock to the front of the Taiwan Pavilion waiting inside the Shanghai Expo
Garden on July 21, 2010. (Xinhua Photo)
"It would put an intense strain on us if we continue to sell tickets and at the same time expect the 20 million visitors," he said. "I hope the 20 million people can use their tickets as soon as possible," said Yang ,who is a Standing Committee member of the Shanghai Municipal Government Committee.
The Expo attendance hit the 30 million mark on July 21, and the daily attendance record reached its highest on July 17 when 557,200 people visited Expo Park.
Editor:Jin Lin |Source: Xinhua