The sparkling Mediterranean beckons as you touch down at Beirut airport. Pulsating lights from nightclubs give the capital a joyous, constant rhythm. Glamorous people drive fancy cars.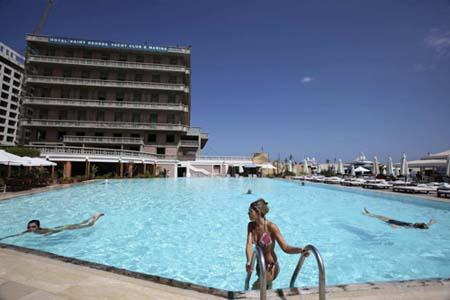 The sparkling Mediterranean beckons as you touch down at Beirut airport.
That was Lebanon during the free-wheeling 1960s when Marlon Brando and Brigitte Bardot used to stop by at the Saint Georges yacht club.
Lebanon is reliving that glamour in 2010, trying to shed a past marred by civil wars, assassinations and conflict with Israel.
While fears of war with its southern neighbor Israel are always simmering, for now the tiny country is trying to make the most of this window of peace.
Once-warring politicians have put aside their sectarian differences to work together to change the image of Lebanon into one of a country of prosperity and tolerance.
Reuters correspondents with local knowledge help visitors get the most out of a 48-hour visit. Western passport holders can get a visa at the airport, but make sure you don't have any stamps from Israel, still in a formal state of war with Lebanon.
FRIDAY
2 p.m. - Drop your bags and head downtown where the Ottoman-era Grand Serail governmental palace stands regally on a hill top. To get an idea of Lebanon's diverse religious demographics, stop by the St. George Maronite cathedral right next to the blue-domed Mohammed al-Amin mosque. Explore the parking lot-turned-mausoleum in Martyr's Square where assassinated former Prime Minister Rafik al-Hariri is laid to rest. Hariri and 22 others were killed in 2005, sparking four years of political turbulence in Lebanon.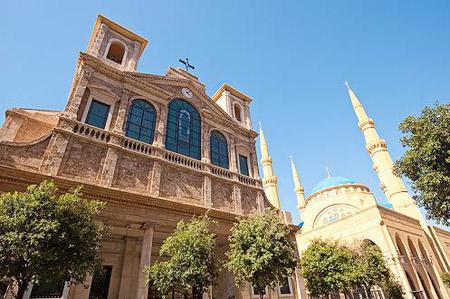 The Maronite Cathedral of St. George and the Mohammad al-Amin Mosque stand
next to each other in Downtown Beirut, Lebanon.(File photo)
Walk along the boulevards lined with cafes and smoke a narguileh -- a flavored waterpipe -- as you watch locals and tourists flock to designer stores. If you're still feeling energetic, head westwards toward the corniche where you'll see a stark remnant of the 1975-90 civil war, the bombed-out Holiday Inn. Continue on to Hamra and explore its artsy street cafes.
The splendid campus of the American University of Beirut also lies there.
8 p.m. - Lebanese cuisine is one of the country's main attractions. There are hundreds of restaurants to choose from which serve staples such as tabbouleh, hummus and mixed grills. If you're feeling adventurous, try kebbe neyye, a type of minced raw meat, or chicken livers with pomegranate molasses. Abdelwahab, Karam and the Armenian Mayyas are among the favorite venues. If you want to experience a different part of Beirut, head to the southern suburbs, a Hezbollah bastion, and try the as-Saha restaurant, themed around an Arab village.
10 p.m. - Trawl through Gemmayze, a street lined with dozens of bars, and the place of choice for weekend drinking. Bar-hopping is an ideal way to experience the most of what Gemmayze has to offer, from bars with a laid-back ambiance to those oozing modernity. The street has bumper-to-bumper traffic on weekend nights when the glitterati arrive in chic sports cars.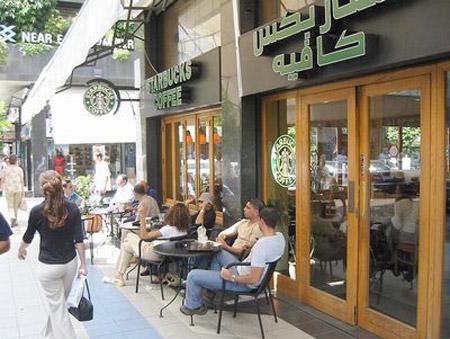 Stop for awhile in Hamra street have a coffee, speak with the locals.
Midnight - No trip to Beirut is complete without partying in Music Hall, an old cinema converted into a cabaret-style venue. Local and international artists perform a wide range of music, from folklore to the Beatles to Abba to hard metal to Beyonce's latest singles. House music plays in between acts and by the end of the night, people are dancing on tables. A nightspot favorite, book a week or two in advance to guarantee a table near the stage.
Related stories
7000-year civilization marks Lebanon Pavilion Day
It's time for Lebanon to boast about their 7,000-year-old civilization, as well as their cultural identity of religious and ethnic diversity at the Shanghai World Expo. It's Lebanon Pavilion Day on Tuesday. Full story >>