Some things are worth saving for a rainy day.
But judging by this mother's despairing pose, a trip around the forest with a baby isn't one of them.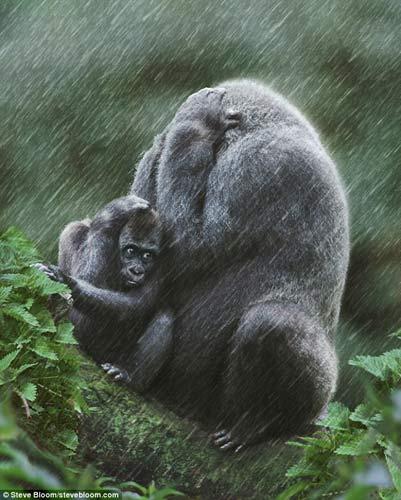 It never rains but it pours: The mother gorilla and her baby both
look despairing after being caught in a torrential rain shower in
Apenheul Primate Park, in the Netherlands.
The lowland gorilla picked a bad moment to leave her enclosure with her youngster, and the pair were caught in a torrential downpour.
She was left squatting on a log, her baby curled into her to escape the worst of the rain.
The image appears in My Favourite Animal Families, by Steve Bloom and David Henry Wilson, published by Thames & Hudson.
Editor:Du Xiaodan |Source: CNTV.com