BEIJING, Aug. 3 (Xinhuanet) -- NASA scientists warned that a mighty eruption of superhot plasma blasted out of the sun could hit the earth as early as Tuesday (London time), sparking spectacular displays of the aurora or northern and southern lights, according to media reports on Tuesday.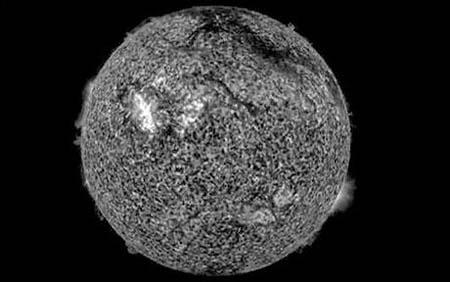 (File Photo: CRIonline)
The solar fireworks at the weekend were recorded by several satellites, including NASA's new Solar Dynamics Observatory.
It appears that the sunspot may have triggered a huge "coronal mass ejection" in which huge amounts of superhot plasma were spurted towards the earth, which then sent a "solar tsunami" racing 93 million miles across space, according to the report by telegraph.co.uk.
Fortunately, the earth's magnetic field protects us from the blast of radiation like this, which is normally expected to wipe out much of the human race.
The deadly solar plasma is likely to stream down the planetary field lines towards the poles, crashing into oxygen and nitrogen atoms in the atmosphere and so lighting them up to form aurorae - the so-called Northern Lights, according to theregister.co.uk report.
Scientists warned that a really big solar eruption could destroy satellites and wreck power and communications grids around the globe, after the earth is hit by a once-in-a-generation "space storm".
The Daily Telegraph disclosed in June that senior space agency scientists believed the earth will be hit with unprecedented levels of magnetic energy from solar flares after the sun wakes "from a deep slumber" sometime around 2013.
Related stories
Editor:Yang Jie |Source: Xinhua