A grand evening gala will be held Wednesday evening in the southern China city of , China News Service reported.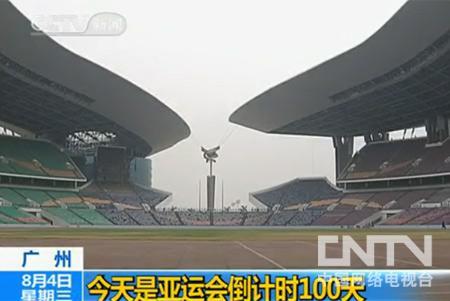 City of Guangzhou comes to the 100-day countdown to the 2010 Asian Games, August 4th.
The theme song for the Games will be unveiled at the gala, to be selected from three songs: "Reunion", "Sunshine Again" and "Glorious Presence".
The gala will feature a 2,000-strong chorus singing "A Moment like This" to celebrate the 100-day countdown to the Games. Members of the chorus are selected from all walks of life, including students, workers, armies and government officials. Famous singers including Sun Nan, Mao Amin, Wayne Lim and Karen Mok will also join the chorus.
The gala will start at 7:30 p.m. and last for 100 minutes. It will be broadcast live on CCTV3 and several local TV channels.
Many other activities will also kick off on Wednesday, including a painting exhibition, a 100-kilometre walk involving 4,000 people and a science exhibition.
The 2010 Asia Games start on November 12.
Related stories