WASHINGTON, Aug. 3 (Xinhua) -- American Andy Roddick eased into third round of the ATP Washington Classic tennis tournament on Tuesday.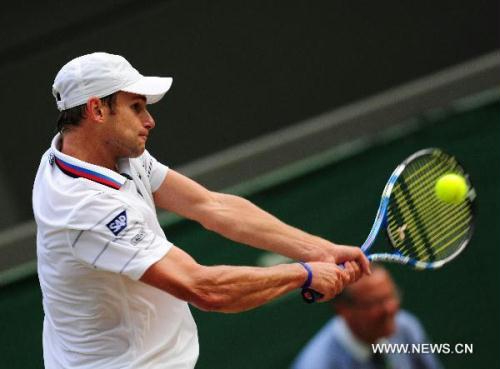 Andy Roddick (Xinhua file photo)
Roddick, a three-time Washington champion, defeated Slovenian Grega Zemlja 6-4, 6-4 in just 84 minutes.
"I accomplished what I wanted to... get back to playing clean tennis, things that don't show up in the stat sheet but that win matches," said Roddick, seeded second in the tournament. ( "I can improve a little but I got what I wanted out of the match. It was a good opportunity to find some rhythm, get my feet under me, get into the tournament and the summer. When I move the ball well and get my teeth into points, that's a solid match," he added.
Editor:Du Xiaodan |Source: Xinhua