RIO DE JANEIRO, Aug. 5 (Xinhua) -- The approval rating for Brazilian President Luiz Inacio Lula da Silva's administration rose to 77.5 percent in August, a Sensus Institute poll showed Thursday.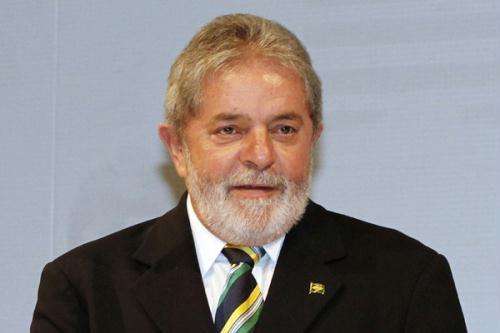 Brazil's President Luiz Inacio Lula da Silva gives a thumbs-up during a
Brazil-Italy business conference at the FIESP in Sao Paulo June 29, 2010.(Xinhua/Reuters File Photo)
It was the fifth consecutive rise in the approval rating of Lula's administration. The figure was 76.1 percent in May.
The poll also said a total of 15.4 percent of interviewees considered the Lula administration to be average. Another 4.6 percent considered it bad or very bad, up from 4.4 percent in May.
However, the approval rating for President Lula witnessed a slight decrease, down from 83.7 percent in May to 80.5 percent in August. It was the first fall in the president's personal approval rating since September 2009.
A Sensus presidential election poll, also released on Thursday, showed that Dilma Rousseff, the candidate of Lula's Workers' Party, enjoys a 10 percentage-point lead over opposition candidate Jose Serra as she benefits from Lula's popularity.
Editor:Du Xiaodan |Source: Xinhua