Romantic comedy "Nana's Love War" starring Chinese actress Xie Na and South Korean actor Lee Seung-Hyun, will be released in China on August 26, QQ.com reports.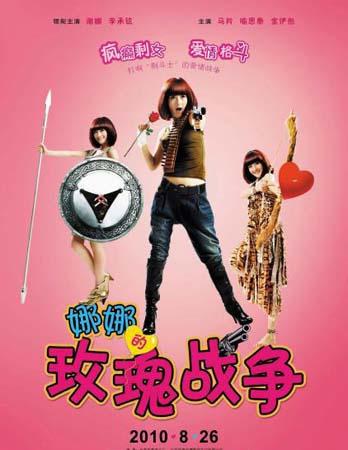 Poster of "Nana's Love War"
The movie depicts a complex love story. Ding Na (Xie Na) is dumped by her boyfriend shortly before their wedding. Luo Yang (Lee Seung-Hyun), a rich young man, is also dumped by his girlfriend who is now in love with Ding Na's ex-boyfriend. Luo Yang wants to persuade Ding Na to get involved in his revenge plan, but is refused. The two gradually fall in love with each other.
Xie Na is well known as a co-host of the entertainment show "Kuaile Da Benying" ("Happy Camp"). She is also a singer.
Still of "Nana's Love War"
Lee Seung-Hyun is a member of the K-pop group TAKE. He also appeared in the historical Chinese TV drama "The Secret History of Concubine Yang".