BEIJING, Aug. 12 (Xinhuanet) -- Children's movies always dominate global box office of summer vacation every year. Two sequels animations Pixar's "Toy Story 3" and Dreamworks' "Shrek Forever After" swept cinemas around the world as expected. However, some surprisingly grown-up films, like Inception, still performed well.
Forbes.com used data from Box Office Mojo to compile a list of the top 10 highest-grossing summer films at the box office worldwide.
Here's a look
No. 1 "Toy Story 3"
Income: 895 million U.S. dollars
It has become Pixar's biggest earner of all time.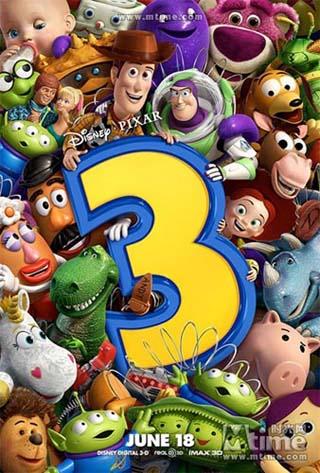 The poster of "Toy Story 3" (Photo Source: mtime.com)