Switzerland celebrates its National Pavilion Day on August 12.
A beautiful country nestled in the snow-capped Alps, Switzerland has always sought a balance between protecting its natural heritage and pursuing excellence in urban living conditions.
This desire is expressed through its theme, "Rural-Urban Interaction," conveyed by the design of the 4,000-square-meter pavilion.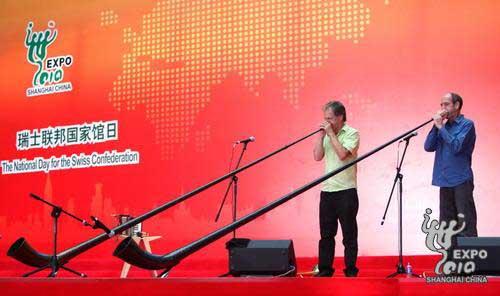 Performance at the ceremony
Visitors can watch the story of Switzerland through its many images on 50 viewers.
A chair-lift takes visitors on a "tour" of the country, finally reaching the roof planted like an Alpine meadow where they can relax.
Related stories