LOS ANGELES, Aug. 18 (Xinhua) -- A beauty salon owner in Beverly Hills, Los Angeles, was taken into custody Wednesday for operating a credit card scheme targeting Hollywood stars and running up nearly 300,000 U.S.dollars in fraudulent charges.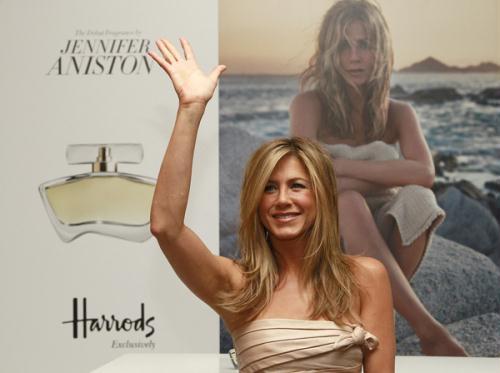 U.S. actress Jennifer Aniston waves during the launch of her fragrance "Jennifer Aniston"
at Harrods in London July 21, 2010. (Xinhua/Reuters Photo)
Maria Gabriella Perez, 51, who owns Chez Gabriela Studio, was arrested without incident at her business by special agents with the U.S. Secret Service, the U.S. Attorney's Office said.
The affidavit in support of the criminal complaint alleges that Perez ran up about 68,000 dollars in unauthorized charges on a credit card belonging to jewelry designer Loree Rodkin.
Perez faces two counts of access device fraud, a charge that carries a maximum statutory penalty of 25 years in federal prison, prosecutors said.
According to the affidavit prepared by Secret Service agent Michael de Geus, most of the charges were made from the salon when the numbers from the credit card were both "skimmed" electronically and entered manually.
Jennifer Aniston, Liv Tyler, Melanie Griffith, Anne Hathaway and Scott Speedman were targeted and violated, a witness claims.
An investigator with American Express also told the Secret Service he had discovered about 214,000 dollars in fraudulent charges made last year from Chez Gabriela Studio to two American Express credit cards belonging to Tyler, the affidavit reads.
Editor:Jin Lin |Source: Xinhua