The 76 Japanese volunteers, who completed their mission at the World Expo, received high remarks yesterday from a senior Expo Shanghai organizer.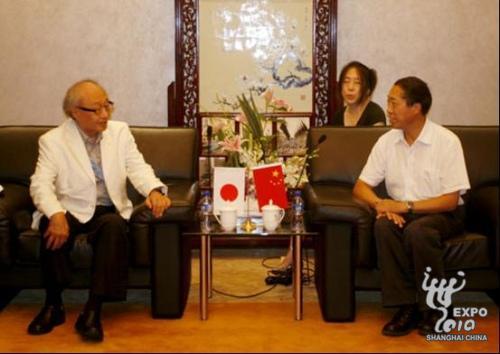 Scene of the meeting.
Xu Weiguo, deputy Party secretary of the Bureau of Shanghai World Expo Coordination, expressed his appreciation for their contribution to the friendship between Chinese and Japanese people while meeting representatives from Japan's Executive Committee of Volunteer Cooperation at Shanghai Expo.
"The Japanese volunteers have done a good job and have endured the hot weather during your time here," Xu said.
About 250 Japanese applied for volunteer posts at Shanghai Expo and 76 were selected. They served at the Japan Pavilion and the Japanese Industry Pavilion from July 23 to August 18.
Most of them are university students or retirees. Some were volunteers at the Expo 2005 in Aichi, Japan.