Yunju Temple in Fangshan district has sat on China's considered list of sites for application to UNESCO's World Heritage List for 17 years, yet there are still no defined plans as to when the country may submit it for consideration.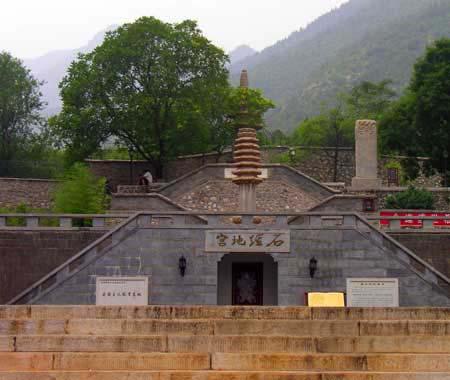 The entrance of the underground palace for storing stone sutra carvings in
Yunju Temple. (Photo: CFP)
Two Chinese sites were inscribed on the World Heritage List during the 34th session of the committee last month, both of which had the government backing that Yunju Temple continues to lack.
Established in the late Sui (581-618 AD) and early Tang (618-907 AD) dynasties, the temple is located at the foot of Baidai Mountain. The area includes pagodas built during the Liao (907-1125 AD) and Tang dynasties and caves used to store Buddhist scriptures. It has the most stone sutra carvings in the world, according to the temple's website.
The temple was included in China's own tentative list for UNESCO application consideration in 1993, but work to bring the temple up to UNESCO standards did not start until 2003.
"We have spent about 700,000 yuan ($103,060.89) over the years, and most of that expense was for the planning of the protection of the cultural heritage here," said Zhang Aimin, director of the relics protection section of the Yunju Temple relics management department.