Areas north of the Great Wall are taking the lead in welcoming fall in China. Although it's not yet the right time to enjoy the strong flavor of autumn, the transition of seasons is starting to make itself known these days.
Take your trip as soon as possible to avoid missing out on the colors of early autumn.
The following three scenic spots will show you the most fantastic early autumn colors in China.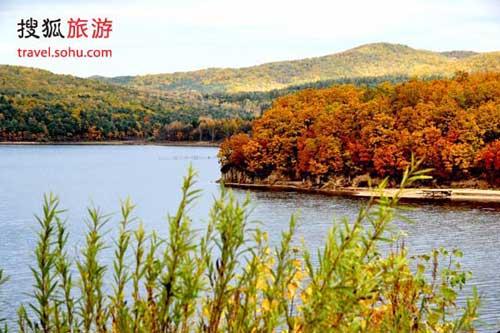 Yichun of Heilongjiang Province: breathe delightfully fresh air in this forest town
Best time starts from late August
Temperature: about 20℃ on average
Wuhua Mountain is absolutely the best destination for seeking the fabulous early autumn views. The autumn scenery begins appearing in late August and will last about a month. Dark yellow emerges first, but only a few days later, the maple leaves will gradually turn into bright red leaves worthy of admiration. Bright red leaves mix with the green leaves of red pines, picea jezoensis and Korean pines, giving visitors a fairytale scene.
Yichun has the largest and best-preserved Korean pine primeval forest of Asia. Moreover, crossing the "thin strip of sky," a more extensive forest comes into sight, which contains more than 200 kinds of trees, such as birch, betula costata and elm. The best way to enjoy Yichun is to take a deep breath of the fresh air while bathing in autumn sunshine and listening to the sounds of the stream and birds.
Transportation: Yichun is 350 kilometers away from the Taiping International Airport of Harbin, the capital of northeast China's Heilongjiang Province. It takes about four hours to get there from the airport by bus.
Accommodations: Yichun has basic hotels and family hotels. The price in autumn is between 100 and 300 yuan, which is a little lower than in summer.
Delicacies: Yichun's specialty dishes are slip pork, pine nut corn and river fish stewed tofu. Also, Chinese Jiaozi (dumplings) are a must-eat dish here.