HAVANA, Aug. 30 (Xinhua) -- Former Cuban leader Fidel Castro said he felt "revived" from a serious illness and still has "things to do", the official website Cubadebate reported Monday.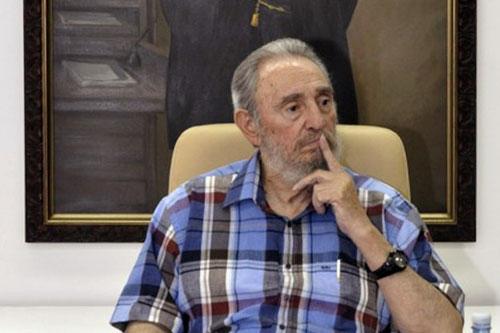 Former Cuban leader Fidel Castro listens to a question during a program on state
television in Havana August 22, 2010. (Xinhua/Reuters File Photo)
"I came to be dead (...) I no longer aspired to live, much less ... I asked several times if these people (his doctors) would let me live in these conditions or I would be allowed to die ... Then I survived, but in very poor physical condition," Castro said in an interview with Mexican daily "La Jornada", which was published on Cubadebate.
During a five-hour meeting, Castro, 84, recalled the severe intestinal disease he suffered in July 2006, which forced him to delegate the presidency for the first time after 47 years in office.
Castro added that after leaving the hospital he found "a crazy world" that "no one could understand" but that he "had not wanted to lose."
"I do not want to be absent in these days. The world is in the most interesting and dangerous phase of its existence and I'm pretty committed to what will happen. I still have things to do," he said.
"We need to mobilize the world to persuade U.S. President Barack Obama to avoid a nuclear war. He is the only one who may or may not push the button," Castro said.
The former leader had warned several times of a possible nuclear war if the United States attacks Iran.
Castro, with a height of around 1.9 meters, also revealed that after his illness he only weighed 66 kilos. "But now I weigh between 85 and 86 kilos. And this morning I walked 600 steps, without crutch, without support."
Since Castro returned to public life on July 7, he has held several meetings with leaders, politicians, journalists and artists, focusing on a "nuclear war deriving from a U.S. attack on Iran."
Although he handed over power to his brother Raul, Castro keeps his influence in Cuba as the first secretary of the Cuban Communist Party's Central Committee.
Editor:Zhang Pengfei |Source: Xinhua