BEIJING, Aug. 31 (Xinhuanet) -- Covering an area of 132 square kilometers, Yuncheng Salt Lake is located in the Jinnan Basin in Shanxi Province. It was formed in the Quaternary Period of the Cenozoic Era. Enormous quantities of saline mineral substances gathered in the area after the geological features were modified.
Yuncheng Salt Lake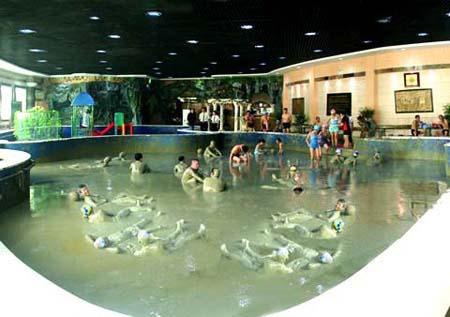 Yuncheng Salt Lake (Photo: Global Times)
The black mud on the bed of Yuncheng Salt Lake contains seven kinds of major elements and sixteen kinds of minor elements. The black mud can renew and beautify the skin. Therefore, it is praised as the "China Dead Sea."