Shopping in Shenzhen has become somewhat of a local phenomenon in Hong Kong, with hordes of locals piling across the border at weekends to stock up on everything from apples and oranges to imitation Gucci bags. Why? Shenzhen is a bargain. And, if you thought Hong Kong shopping was cheap, Shenzhen will really bring a smile to your wallet. Below, you'll find the best locations for shopping Shenzhen.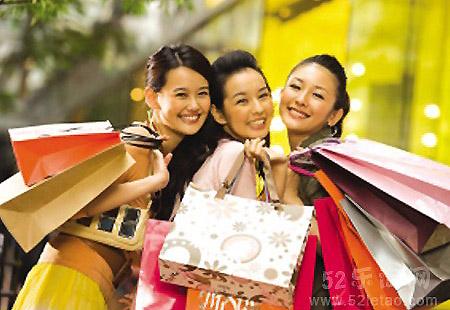 Shenzhen will really bring a smile to your wallet.
Where to Shop in Shenzhen For… Everything
Sat on the Hong Kong/Shenzhen border, and right next to the main border crossing, Luohu Commerical City is where most day trippers from Hong Kong end up. Featuring over 700 shops over 5 floors, Commercial City is likely to be the most intense shopping experience you've ever experienced, with hundreds of salesmen and hustlers all jostling for your attention. Just about everything you could ever want to buy is on sale here, although it's worth noting that a good majority of it is either imitation or counterfeit, but then you get what you pay for, and prices are cheap. The best buys here are clothing, tailors and probably the biggest draw, cut price massages. You should be on alert for pickpockets and con artists, as the mall is a magnet for both.
Where to Shop in Shenzhen For…Electronics
One of the best places in the world to buy electronics and computer goods, the SEG computer market is packed with eight floors of hole in the wall dealers of both software and hardware for computers. Said to be the largest collection of electronic retailers in Asia, you will find everything here from cutting edge microchips to $10, imitation I-Pods. Like elsewhere in Shenzhen, rip offs and cheating is rife, and you should know your technology inside out, if you want to bag a bargain. For a full guide to shopping for electronics in Shenzhen click the link above.
Where to Shop in Shenzhen For… Art
Well, kind of. China has become famous for its Artist Villages, where thousands of artists churn out high quality copies of the world's most famous masterpieces. Shenzhen's Da Fen Village claims around 5000-8000 artists, all of whom can knock out a decent quality imitation painting in less than a day for no more than $40. Many of the sellers also offer shipping around the world.
Where to Shop in Shenzhen… Like the Locals
The most popular area for locals to shop is the streets and malls in the Dongmen area. The commercial heart of the city, Dongmen features a maze of streets filled with clothes, furniture and handicraft shops as well as the city's main malls. Groups of shops tend be clustered together or inside a single building, such as the Hongji Handicraft City (Lixin Road) or Dongmen Fabric Market (Zhong Road). You should also keep an eye out for the flagship Sun Plaza mall, which features a number of international brand stores with severely cut down prices.
Editor:Yang Jie |Source: Global Times