BEIJING, Sep. 6 (Xinhuanet) -- Ningxia has plans to develop a 170,000 sq km area in the autonomous region through a "Famous Yellow River Towns Project" embracing 10 of its cities along the river.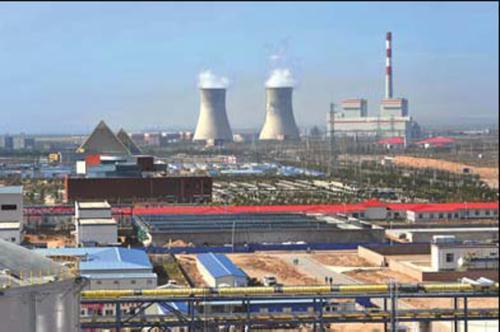 Ningdong is reinventing itself as a modern and eco-friendly industrial town.Construction of its 205.6-billion-yuan chemical energy base has been a top government priority since 2003.(Source: China Daily)
The 397-km long banks of the Yellow River - including the cities of Yinchuan, Shizuishan, Wuzhong and Zhongwei - have become an attractive place for investors since the project began in April 2009.
Development priorities include the Zhongwei riverside, Qingtongxia island, Wuzhong riverside, Yinchuan waterways, Pingluo Tianhe Bay, Shizui Mountain and Yinghai Lake.
Coal is Ningxia's largest energy resource. With readily available water from the Yellow River, large power stations, coal and chemical industries are expected to develop rapidly in the region.
Sound infrastructure
A 1,000-km highway running through the region connects all of its main cities and counties, helping form an integrated traffic network that also includes rail and air links.
Telephone and mobile communication networks now cover both urban and rural areas, and fixed phone ownership in the region ranks second in west China.
Renovation and new infrastructure give Ningxia a thoroughly modern appearance. Modern facilities in its capital Yinchuan have augmented its role as a central hub for business and administration.
China's only Hui autonomous region, Ningxia not only benefits from ongoing national policies, but the more recent emphasis on development of China's western region.
The Yinchuan government has streamlined its work procedures to increase work efficiency and regulate fees and inspection, as well as its law enforcement systems. The government has also strengthened its investment guidance in order to lower potential risks.
The regional government has vowed to continue promoting industrialization, urbanization, rural construction and the provision of information technology.
It will also accelerate development of energy and coal-chemical industries, new materials, equipment manufacturing, as well as new technology.
Editor:Jin Lin |Source: Xinhua