NEW DELHI, Sept. 21 (Xinhua) -- The chief of Commonwealth Games Federation (CGF) has expressed serious concerns over the condition of the athletes village, just 12 days before the mega sporting event is to begin in the Indian capital.
CGF President Michael Fennell said in a statement published here Tuesday that the condition of the athletes village has " shocked the majority (of delegates)."
He said in a statement that he had urged the Indian government to take immediate actions because "many issues remain unresolved."
"The village is the cornerstone of any games and the athletes deserve the best possible environment to prepare for their competition," he said.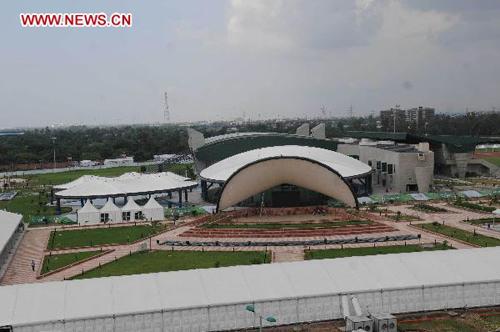 This picture taken on Sept. 16, 2010 shows a general view of the athletes' village
of the Commonwealth Games in New Delhi, capital of India. (Xinhua/Li Yigang)
His comments came in the wake of participating countries like New Zealand, Canada, Scotland and Ireland objecting strongly to the condition of the accommodation given to them in the Village.
The Commonwealth Games is to be held in the Indian capital from Oct. 3 to 14. The run-up to the event has already been overshadowed by allegations of corruption and security concerns.
Related stories
Editor:Jin Lin |Source: Xinhua