Beijing, China, October 11 - Led by OCA President Sheikh Ahmad Al-Fahad Al-Sabah, the VIPS and other guests began arriving at the Beijing Hotel on Monday ahead of two days of Asian Games-related festivities. On Monday evening, a welcome banquet was held for all the VIPs and dignitaries attending the main event of the programme: the lighting of the 16th Asian Games torch at the Temple of Heaven Park on Tuesday morning and the start of the torch relay.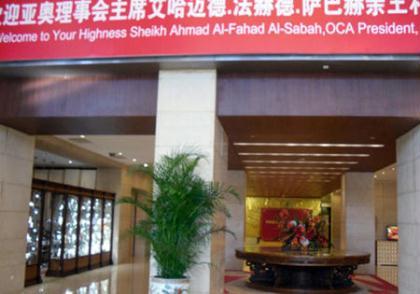 A warm welcome awaited the OCA President, Sheikh Ahmad Al-Fahad Al-Sabah,
at the Beijing Hotel on Monday
The Asian Games flame was ignited at a special ceremony on the Great Wall of China on Saturday, and from this flame the torch will be lit and passed to the first runner, whose identity remained a secret on the official schedule handed out to guests.
Tuesday's ceremony will begin at 10am local time and finish precisely 21 minutes later with the start of the relay, which will eventually arrive in Guangzhou before the Opening Ceremony of the 16th Asian Games on November 12. Guangzhou will be the second Chinese city to host the OCA's showcase event, after Beijing had the honour in 1990.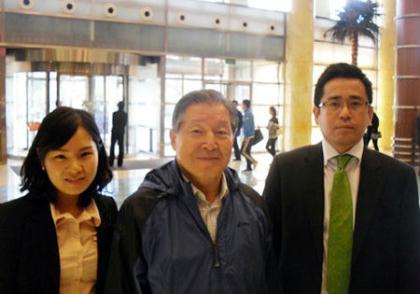 Dr Lee Yun Taek, President of the Incheon Asian Games Organising
Committee for 2014, and members of the delegation arrive at the
official hotel
Editor:Zheng Limin |Source: ocasia.org