Assessment of the World Heritage Committee:
The Temple of Heaven was built in the first half of the 15th century. Located in an imperial garden surrounded by old pine trees, it is a beautiful and solemn sacrificial building. No matter the overall layout or the individual building, they all reflect the relationship between heaven and earth, which occupied a central role in the view of temples in ancient China. Meanwhile, these buildings also reflect the unique role played by the emperors and their officials in the relationship.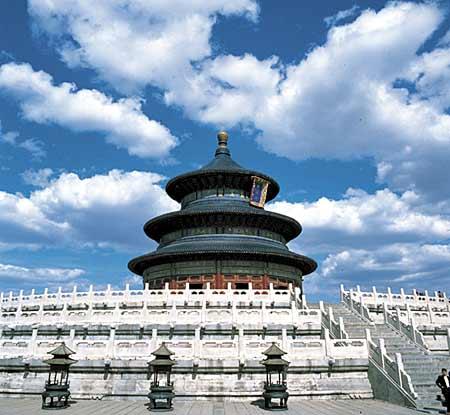 The Hall of Prayer for Good Harvest is one of the main buildings of the
Altar of Prayer for Grain
Chinese Name: Tian Tan
English Name: Temple of Heaven
Code: 200-021
According to cultural and natural heritage selection criteria C (I) (II) (III), the Temple of Heaven was included in the World Heritage List in 1998.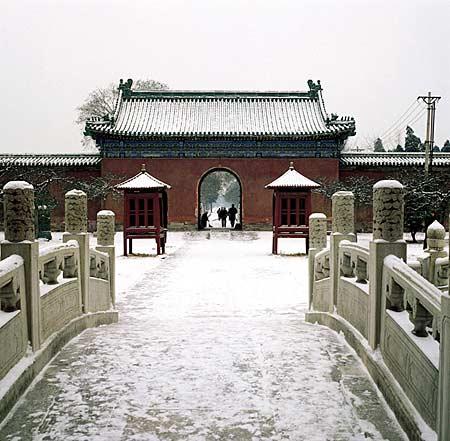 The Hall of Abstinence is also known as the small imperial palace,
exclusively used by emperors for sacrifices and abstinence. The picture
shows the east gate of the Hall of Abstinence.
Related stories