Assessment of the World Heritage Committee:
The Summer Palace of Beijing began construction in 1750. It was badly damaged during the war in 1860, but was repaired on its original site in 1886. Its man-made landscapes including the pavilions, the Long Corridor, palaces, temples and bridges and its natural hills and extensive lake surface perfectly and harmoniously combine together, and make it an excellent work of China's scenery garden and park design.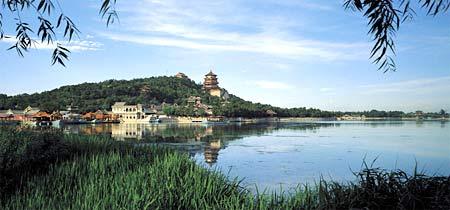 The grand Summer Palace consists of the Kunming Lake and Longevity Hill
and it is a place with extremely beautiful sceneries.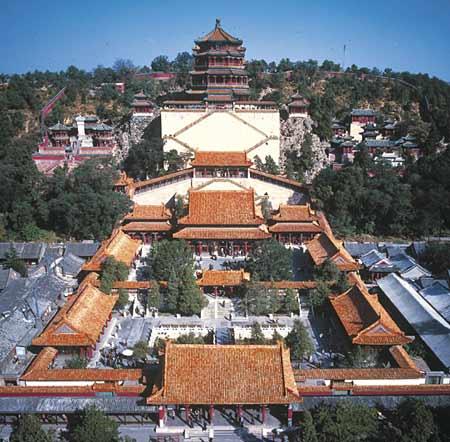 The major architectural complex in front of the Longevity Hill starts
from the "Yun Hui Yu Yu" gateway on the southern side of Kunming Lake,
and to the north of the gateway, the Paiyun Gate, Ergong Gate, Paiyun
Palace and Dehui Palace, and finally, at the Tower of Buddhist Incense
on the top of the Hill. The strictly symmetrical layout goes up in
sequence and creates a central axis.