Watch video:China Archives of World Heritage -Suzhou gardens
Assessment of the World Heritage Committee:
The four gardens in the historical city of Suzhou top all others in reflecting the ideal design philosophy for Chinese classical gardens, which is creating stunning sceneries in limited spaces. The Classical Gardens of Suzhou are considered to best reflect this design philosophy. Being built during the 16th century and the 18th century, the Suzhou gardens with their elaborate design shows the profound Chinese cultural conception of being from but beyond nature.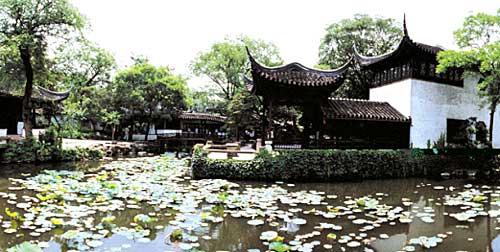 Xiangzhou is the primary landscape of the Humble Administrator's Garden. It
centers on a pool and its surrounding architecture is arranged in a comfortable
and natural way.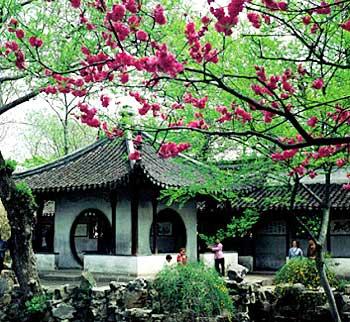 The Tianquan Pavilion in the Humble Administrator's Garden
Chinese name: Su Zhou Gu Dian Yuan Lin
English name: The Classical Gardens of Suzhou
Code: 200-019
The Lion Grove Garden, the Humble Administrator's Garden, the Lingering Garden and the Master of the Nets Garden in the Classical Gardens of Suzhou were listed as world heritage sites in 1997 according to world heritage selection criteria C (I) (II) and (VI). The Surging Waves Pavilion was also included in the World Heritage List in 2001.