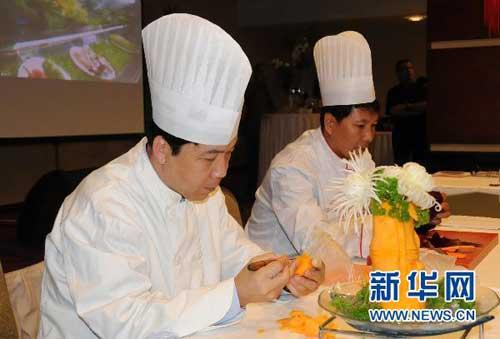 Chinese cuisine festival opens on Oct.18 in Ankara, as part of the activities of
"Experience China in Turkey".
On Monday, Chinese food comes to Ankara, and gives the Turkish people a great taste experience. The Chinese chefs show their best skills, leaving people with an unforgettable impression of delicious Chinese food.
There's an old saying: the fastest way to understand each other's culture is by eating.